Press

JOHN ZIPPERER - "Full Circle"
* * * *
Sailing Away / Full Circle / Brown Eyed Girl / Like Being With You / Never Really There[Snow White] / Going Downtown / Not Love / The Ballad Of Micah McDowde /
Sing With Me / Here By Me / Cool Breeze / Know Who You Love / To The River
Producer: Nick Kirgo
Ziptunes
54:11
Our lives are full of twists and turns. Actor and stuntman John Zipperer found himself in hospital, in critical condition after an oil truck hit him while he was changing a wheel on his car. He survived and decided to move to Los Angeles to pursue a musical career. On the evidence of his new CD it was the right decision. Full Circle features 12 original songs and one superior cover version. The very entertaining disc starts with Sailing Away, a bright bouncy, tropical cocktail that sounds like a quality Jimmy Buffett outtake. John Zipperer's warm, smooth voice indicates he should have started singing many years ago. The title track, Full Circle, should get you smiling and dancing, probably at the same time. 
Back in 1967 Van Morrison released his song, Brown Eyed Girl, now quite rightly it's regarded as a classic. The new version by John Zipperer is wonderful, the song is slowed down, with the singers plaintive vocal capturing the song in an engaging new way. 
John Zipperer's CD is packed with high quality music, from the warm country ballad, Never Really There [Snow White] to the darker country meets folk charm of The Ballad Of Micah McDowde, and let's not forget, Know Who You Love, a sad ballad masterpiece. Songs like this provide strong evidence that Zipperer is a major talent. 
Full Circle ends with ToThe River, a touching gospel/Americana mix. The song, which lasts for four and a half minutes builds beautifully. A wonderful end to a disc that has great depth, while entertaining listeners at the same time. John Zipperer is a secret at the moment, but with CDs like Full Circle, it is clear he has got everything, the warm engaging voice, the huge songwriting skills, the right producer and a superb backing band. Hopefully this will do well for him. He mixes Americana/country and folk, creating something personal, warm and real. As the years roll by a series of entertaining albums seems almost certain to follow. John Zipperer's album is aimed at fans of quality music, and is one of the most, pure entertaining CDs of recent times.
Paul Riley
Country Music People
---
Certainly one of the best debut albums I have heard for a long time John's  refreshing rendition of Van Morrison's "Brown Eyed Girl" is a wonderful change from all the samey versions I've heard previously. In fact the whole album is refreshing in the treatment of the varied material. It carries you from the delights of hearing a steel band on "sailing away" and dreaming of the Caribbean to beautifully crafted love songs. This is an album which deserves a good amount of airplay and an investment in ownership.
Peter Bergg - A1Country
www.A1Radio.co.uk
---
"I received my copy of this truly amazing CD "Full Circle" yesterday and all 13 tracks are awesome, have played it four times now and Love it."
John Breckenridge - IndieShowcase.Net
---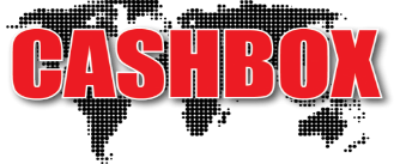 John Zipperer 2014
Review by David Bowling
Cashbox Magazine
Singer/songwriter John Zipperer is about to release his first full-length CD. He is an artist who writes most of his own material and his music travels in a number of directions and tempos. While he is a solo artist, his backing band gives the music a full-band feel, complete with tight harmonies and melodies that stay in your mind.
The only non-original composition among the 13 tracks is a cover of the Van Morrison classic "Brown Eyed Girl." He slows the song down and puts the lyrics up front. The song is changed from a toe-tapper into an introspective and nostalgic love song.
"Sailing Away" is a jaunty tale from his early days living near the water. "Going Downtown" travels back to his formative years in Jacksonville. It has a bluesy feel that reflects some of his musical influences such as Son House and Lynyrd Skynyrd.
The title track is a good example of his writing skills as it is an autobiographical piece that traces his journey through life.
John Zipperer has released an excellent album that not only stands up well to repeated listens but will have you grooving along with the music.
---
John Zipperer
Former stuntman Zipperer has been a major part of the LA folk scene for sometime. Starting off with the cool, tropical beats of Sailing Away and the title track, Full Circle touches on a number of American music styles (blues, country, gospel, rockabilly) and is supported by an excellent blend of musicians and singers in support of Zipperer's clean high tenor. A great sounding record that is evergreen.
Bill Berry
"Songwriter's Square"
---
A wonderful review from Bill Locey at the Ventura County Star
There's a new one from John Zipperer and it's ``Full Circle'' and it's self-released. What a swell album this is from the former actor and stuntman - it's as laid back, subtle and subversively brilliant as music from those other guys with more money - Jack Johnson and John Mayer. The best Z-Man since Zorro, Zipperer may have two many consonants in his name but he has a swell voice and a talented back-up band and there's nothing close to a bad cut on this one - he even covers ``Brown-Eyed Girl'' for the geezers of rock but the rest are superbly well-crafted originals. ``Going Downtown'' has that perfect driving roadtrip groove, so long as you're no in Hell-A and can actually move, and ``The Ballad Of Micah McDowde'' could be the flagship song for Folk 101. And finally, lucky us - Zipperer will be having a party in T.O. at the end of the month with the fantastic Ernest Troost. Yow!
http://blogs.venturacountystar.com/locey/
---
John Zipperer - Full Circle
Zipperer is the guy in the jeans, and he's certainly not smooth country, but rather folk-country with bluegrass influences. It is nicely sung, also voiced, and all the great songs are written by Zipperer himself (and does a cover of Van Morrison's Brown Eyed Girl). The arrangements are great, they [the musicians] play great together and are not boring for a listener for even a second. Energetic, enthusiastic, and excellent lyrics too. Has the growth [potential] of a very large group. Zipperer incidentally comes from Calfornia.
Holly Moors
www.moorsmagazine.com
http://www.moorsmagazine.com/muziek/zippererscottcountry/
 
Thank you to Ron Sarfaty for the translation from the Dutch
---
Check John Zipperer's web site for availability.
A review written for the Folk & Acoustic Music Exchange
by Mark S. Tucker
(progdawg@hotmail.com)
Man o man, do I ever remember them thar school-zone bomb shelter bunker buildings shown on the cover shot to John Zipperer'sFull Circle. Ugh! Functional though. Or, hm, maybe that's a cheap-ass no-tell hotel/motel. Could be. Regardless, the photo of Zipperer in dirt-road cowboy attire is a tad deceptive. This ain't no North 40, rodeo, wheatstraw, cow palace jamboree by any means but instead a folk / country-folk CD with a lot of markers coming in from Brewer & Shipley, Seals and Crofts, Ian Tyson, Ricky Nelson, David Bromberg, a bit of Buffett, some Arlo Guthrie, Tom Snow, and Ty Weatherford, that cat Kinky Friedman discovered (here). Start with the Zipperer cover of Van Morrison's Brown-Eyed Girl (the remainder of the disc is all his own work) to get an initial idea of what I'm writing about here.
And that Augie Meyer organ in Like Being with You backed into a Sir Douglas Quintet-ish vibe? Both help bring the old days back again as well. Zipperer used to be an actor and stuntman but, one day, just fixing a danged flat tire at the side of the road, an oil truck 10-wheeler smacked him down the highway 40 feet and, when he woke up in the hospital to the amazement of the docs who weren't sure he'd live, he decided "Hmmmm, maybe it's time for a change in life!" Now he roams the L.A. countryside with his band, singin' 'n playin'.
Good thing, too, 'cause this SoCal concrete hell needs some down-home people to remind 'em what's what as they zip from yuppie enclave to hedge-fund hideaway to counting house. My favorite cut is The Ballad of Micah McDowde, a track that seems as though taken from Civil War days with a bit of Harry Chapin in it. Zipperer and compadre Nick Kirgo man almost all the strings, and Kirgo's talented and then some, pealing off impressive strums, riffs, and lead lines with John on acoustic behind him. The two form the rock solid fundament of this enterprise, the rest of the ensemble falls in behind, and what emerges is breezy, folksy, and invigorating even to the extent of the Dan Hicksy Here by Me, and we can never get enough of that.
Edited by: David N. Pyles
FAME Reviews
---

A beautiful new album by Mr. Zipperer, produced by Nick Kirgo, who did an exceptional job bringing all the joy and passion of John's songs into full view. This is uplifting music, a celebration in words and music. If only for his tender, slowed down version of "Brown Eyed Girl," which delivers this famous melody with a wonderfully hushed elegance, this is worth the price of admission. But there's so much more. Great originals like the triumphant "Sailing Away" and beautiful "To The River" abound, and with much of the friendly, choral spirit of his shows with his John Zipperer and Friends band.  Laced throughout with the close, warm harmonies of Tara Sitser and Jime Van Booven, and lovely instrumental touches throughout – such as the perky steel drums on "Sailing Away," played by Doug Lacey, or the multitude of musical magic provided by Kirgo, who brings slide guitars, piano, organ, banjo and more to the proceedings – this is a nourishing musical journey.  A friendly, inviting spirit pervades, as projected in "Sing With Me," which has all the open arm promise of the best folk – from The Weavers to Belafonte and beyond. "Here By Me" is built on a great upright bass line, and resounds like a 1940s standard ideal for the Ink Spots. "Know Who You Love" is solo Zipperer, acoustic guitar and vocal, an elegiac song of questioning. 
Full Circle is a beautiful and pure cycle of songs of love and life that touches the heart and soul at the same time.
Some years in the making, it was well worth the wait.
Paul Zollo - BlueRailroad.com
Author: Songwriters On Songwriting
 
---
MIDWEST RECORD

 – CHICAGO, IL- FEBRUARY 26, 2014
ZIPTUNES
JOHN ZIPPERER/Full Circle:  
He looks country on the cover but he's pure singer/songwriter with soaked up influences from the places he's lived giving him a mix of Jimmy Buffett and southern blues in his kit bag.  A pleasant sort of chap, Zipperer makes laid back stuff on the whole with some detours into some bluesy moments that reminds you that life isn't all a bowl of cherries.  He's certainly a troubadour that goes well with a cool one and laid back times. 
– Chris Spector
 
---
Singer- songwriter John Zipperer lives and works in California . He was initially a TV actor and stuntman . When changing a tire for a friend in the area of Atlanta , Georgia, he was hit by a large oil truck and should have been dead. That changed his life, he made ​​his way to Los Angeles to pursue music in a lifetime. The first result is - the CD " Full circle " containing 12 original songs and a subdued cover of Van Morrison's " Brown eyed girl " . As many colleagues Zipperer mixes rock, blues , country and folk . Besides Zipperer (vocals , guitars ) we hear are "Friends" on bass , drums , guitar , mandolin , keyboard , ukulele , fiddle , Wurlitzer and more . In the opener , 'Sailing Away' John sounds like a reincarnation of Jimmy Buffett , not least because of the contribution of steel drums . Besides this nod to Buffett , there are many other winks to think like Dan Hicks in the swinging " Here by me ." Most beautiful songs are the sweet ballad " Never really there ' ( mandolin and dobro , harmany beautiful vocals of Tara Sitser ) , the bluesy " Going downtown " , the waltz " The ballad of Micah McDowde ' ( banjo , fiddle ) , the cheerful trifle " Sing with me " (Caribbean rhythm , four-person choir ) and country and soul closer ' to the river ( fiddle , mandolin , and a " Call & Response vocal " with Margaret Owens ) .
An excellent Americana CD of interesting newcomer . Thanks to the hospital in Georgia that came to his rescue . Great songs , great variety and a perfect accompaniment , beautiful voices ! Recommended! ( Independent)
Fred Schmale
 - 
Real Roots Cafe'
www.Realrootscafe.Com
---
Live Show Review 
Will Phoenix Review for the Examiner:
Alta Dena's The Coffee Gallery Backstage was alive with music on Friday, January 17. The show began at approximately 8 p.m. While your all too often penned in penman had never been to this classic coffee shop venue a lovely lady by the name of Michele had promised an interesting evening so it was off to Alta Dena for this all-ages event.
…Since your rather reclusive reporter was there to experience the event, don't expect an in-depth analysis or even a perfect playlist. Regular readers know it's about the overall experience and not a detailed documentation. Just be happy to hear highlights, mmmkay?
 …The band roster for the evening included: songwriter John Zipperer (lead vocals, guitar and banjo). Barrett Tagliarino (guitar, mandolin and backing vocals), Tara Sitser (keyboards and vocals), Jayne Thorne (backing vocals) and Mike Bisch filling in for Jimmie Van Boovan on bass. It took no time at all before the band's particular brand of back porch pickin' and apparently honest love of music would infect the audience.
Everyone in the SRO backroom was soon struck by the sad songs and singing along with the upbeat pieces. Highlights of their set included newer songs off their upcoming album Full Circle, older original works and a nice cover tune. They performed "Sing With Me" which literally begs (albeit unnecessarily) for audience participation. 
Zipperer elaborated on the song about his return to music: "There is something so amazing about a whole room coming together in song and emotion. This song is about that: those moments."
Zipperer added: "When we perform this song live, we always let the audience have the last chorus. I know they like it but I love it. Some nights the joy of that sound is overwhelming." Indeed, while the audience members may not ever find work as backing vocalists they certainly knew all the words and were not shy about showing it. (Remember, too, this is a coffeehouse so there was no alcoholic incentive just a general love of the song and the band in general.)
Other memorable musical moments included a Jimmy Buffet-like "Saling Away" and a song about that odd musician-waitress relationship called "Cool Breeze" and a tribute tune to their opening act in "Play It Like 'The Pocket'". The band also hit it with a well-worked adaptation of Craig Fuller's Pure Prairie League pair "Falling In and Out of Love" and "Amie".
They would play well past 10 p.m. and even do an encore. The audience seemed to hold a true appreciation for Zipperer's at times heartfelt lyrics and the band's fun melodies. While they may not be the only act like this in town—hey, it is L.A.—even their harshest critic could not deny they have a chemistry that truly works well for them.
The ex-actor/stuntman will be celebrating the official release of his disc Full Circle at the Thousand Oaks Library Live Concert Series on March 1. It seems Zipperer has a down-home, ego-free sense of humor and a personal connection with his fan base that makes all the difference. When you see Zipperer and company perform it's hard to tell if John Zipperer & Friends refers solely to the man and his band or Zipperer and everyone else in the room.
My name is Phoenix and . . . that's the bottom line.
Will Phoenix writes for the Examiner. Find him at www.Examiner.com
To read the entire review and an very positive review of our friends and opening act for they evening Dobkin & Goldberg go to
www.Examiner.Com
---
"John Zipperer seems to me to be a cross between Townes Van Zandt and Guy Clark, while being a true original at the same time.
"Gary Austin -Founder- The Groundlings Theater Hollywood CA.
 
---
It's no surprise that we, John Zipperer's friends and fans, have needed to step in and write his bio. John is not the kind of guy to self-promote. Hell, he won't generally even accept a compliment without trying to wiggle out of it. He'll get used to praise eventually, because we will continue to praise him. So there.

I met John at a party that devolved into a jam. After everybody else had packed and gone, John and I were still throwing songs around and having a ball. The guy loves to play and sing, and does both very well indeed. Soon after, I went to see him with his band, and I've never stopped. His gang, Tara, Jime, and the legendary "Spoon Man," clearly love John and his infectious, heart-felt songs. It's a contagious thing, and audiences are particularly susceptible.

We've been fortunate to share a bunch of bills with JZ, and I always know that, whether we're in a club, or a backyard, or a barnyard (long story), a party is in the offing. I was talking with a friend yesterday, and the Zipperer experience came up. "John's a joy-builder", I said. She agreed. And it's true. People play music for a multitude of reasons, many of them misguided. John plays for the love of it ... for the fun of it ... for the meaning in it ... for the connection it brings. For all the right reasons. See him live. Bring your heart.
---
Dave Morrison
---
The man is an entertainer in the true sense of the word. You simply cannot attend a John Zipperer performance and not enjoy yourself. John believes that the purpose of music is to make us feel good. That's why he gives it to us. Not that he limits himself to only happy, sappy, clap-trappy songs. Far from it. In fact, John is one of the few performers left, (it seems,) who still understands the importance of variety and dynamics in musical performance. He takes you on a ride. Each journey will include smiles, laughs, foot stomping, hand clapping, singing along, plus a few serious and thoughtful moments, and perhaps even a couple of tears. It's all there, from brilliantly written lyrics and melodies that you can't resist singing along on even the first time you hear them, to obscure cover songs that you always loved but have not heard or thought of in years. All seasoned with his own unique wit and supported musically by his ever evolving band of "Friends." After hearing John perform you will be tempted to ask him if you can be one of his "Friends" too, and play in his band, even if you've never played an instrument. And there's a good chance he'll say yes!  
---  
John M
---

Thank You, Thank You, Thank You! I was thrilled to have you and your dynamic group here at our virgin art night and EVERYONE raved about your performance. I am definitely going to work on city folk to HIRE you guys for official entertainment opps!   
---  Carol Henry, Artist/Owner  Carol Henry Studio